Knakker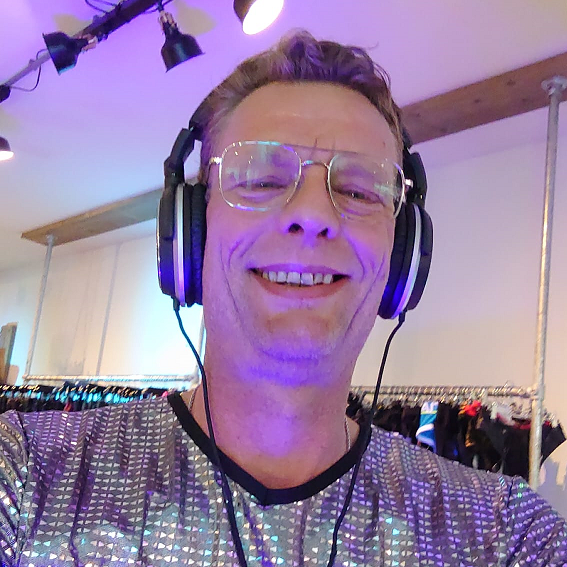 Lost in Music !
2023 - 4x Indecent Disco Party @Club Showboat, Zaandijk, Amsterdam. all info
I have a major preference for Nu Disco, Funky House & Jacking House, but I also like to make other kind of mixes. I did a lot of mixes for the radio streams the last two years. If you want to hear them click here, press play, and wait till I come by. If you don't want to wait than select a flyer here below to start the stream. ... I know, I have to add more ;-)
BIO
I started DJing during the covid lockdowns in the fetishwear shop that I own (Indecent.nl) Long before that, I was producing music with OctaMED on a Amiga PC. Big fun, but there was no money in it. So I starded a business and forgot about the music ... and than 33 years later Covid came and we had to do something to kill the lockdown time. So I developed this website to give my dj friends a platform to expose themselves. The radio booth is located in my fetish & sexshop INDECENT in Beverwijk. After a while I started dj-ing myself ... and really big fun it is!
News & Updates: dj.knakker@instagram