Merv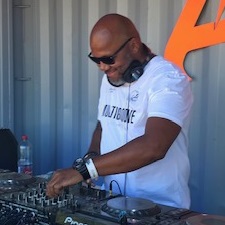 Dj Name: MERV
Mail: -
Phone: -
Website: indecent-radio.nl/merk/merv
Instagram: -
Mixcloud: -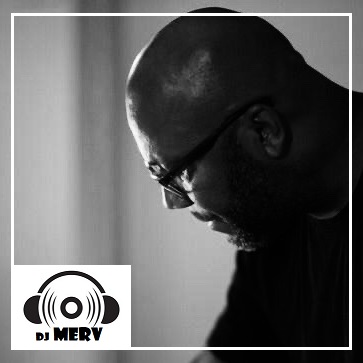 I became acquainted with Housemusic during the early 1990's. Back then there were two flavors. Hard or Mellow, that's it. I liked almost everything. The DJ was not very important because he or she played often somewhere in a corner, but often played the stars from the sky. Back then, DJ's had a hidden star status, because it was mainly about the people on the dance floor who could dance, jump and go crazy with open mind and feeling completely free. Is was them who made the party! I was a real party animal and witnessed the evolution of the House. It was fantastic and I never wanted to miss it for the world.
Arround 1995, more and more sub-genres entered the electronic dancemusic. Now there was Garage, Deephouse, Clubhouse, Techhouse, Progressive, Techno and Trance. This is the period that I became interested in the DJ-ing myself. I wanted to spin some records myself so I bought my first pair of turntables and a cheap mixer and started buying records.
I dragged myself through Amsterdam in search of unique 12-inches and special promo's. Those where pretty cool years in my life. It took a while before I could play anywhere, because mixing with vinyl requires different skills than mixing on CDJ's.
Later that period I played in different places, often at underground parties and in cafes. My style was very variable from House to Techno, to Progressive House and even for a short period some Trance. But to me it all just called House and Techno. The mother and father of all electronic Dance music. The sound that I still hold very dear to this day.
Around 1999 I stopped partying. I wanted to grow socially and in the society. It was time to take some responsibility. That was not possible with the many parties I did. I also stopped spinning and buying records until 2005
Between 2005 and 2010 did a weekly radio show in Leiden on weekends. I reconnected with old friends with a radio station. Many people from the sub-top in the DJ scene in Holland played their sets, all for the passion. It was real underground and amazing!
Beside that I played a few times in pop temples like Paard van Troje and Paradiso. Nowadays I occasionally play for Multigroove parties where I play strictly big-room Techno.
The founder is a dear friend of mine that I've known for 30 years, since his first illegal house party in Amsterdam. Multigroove is one of the oldest underground events in the harder sounds in the Netherlands.
Today I prefer to play music with different flavors of House (and Disco). It doesn't matter, if it fits and it can be done, then I think it's good. It's all about the moment that you share and feel together, it's not about the planning. I prefer to play longer sets to build up a good vibe.
And, sometimes when the opportunity arises, I go really deep to the core of Techno!
I hope you enjoy my sound. Check also: soundcloud.com/merv
Love, Merv